| | |
| --- | --- |
| | |
Location:

Sherbrooke, Quebec
E-mail:
This email address is being protected from spambots. You need JavaScript enabled to view it.
Occupation: Pediatric intensivistat Centre
Hospitalier Universitaire de Sherbrooke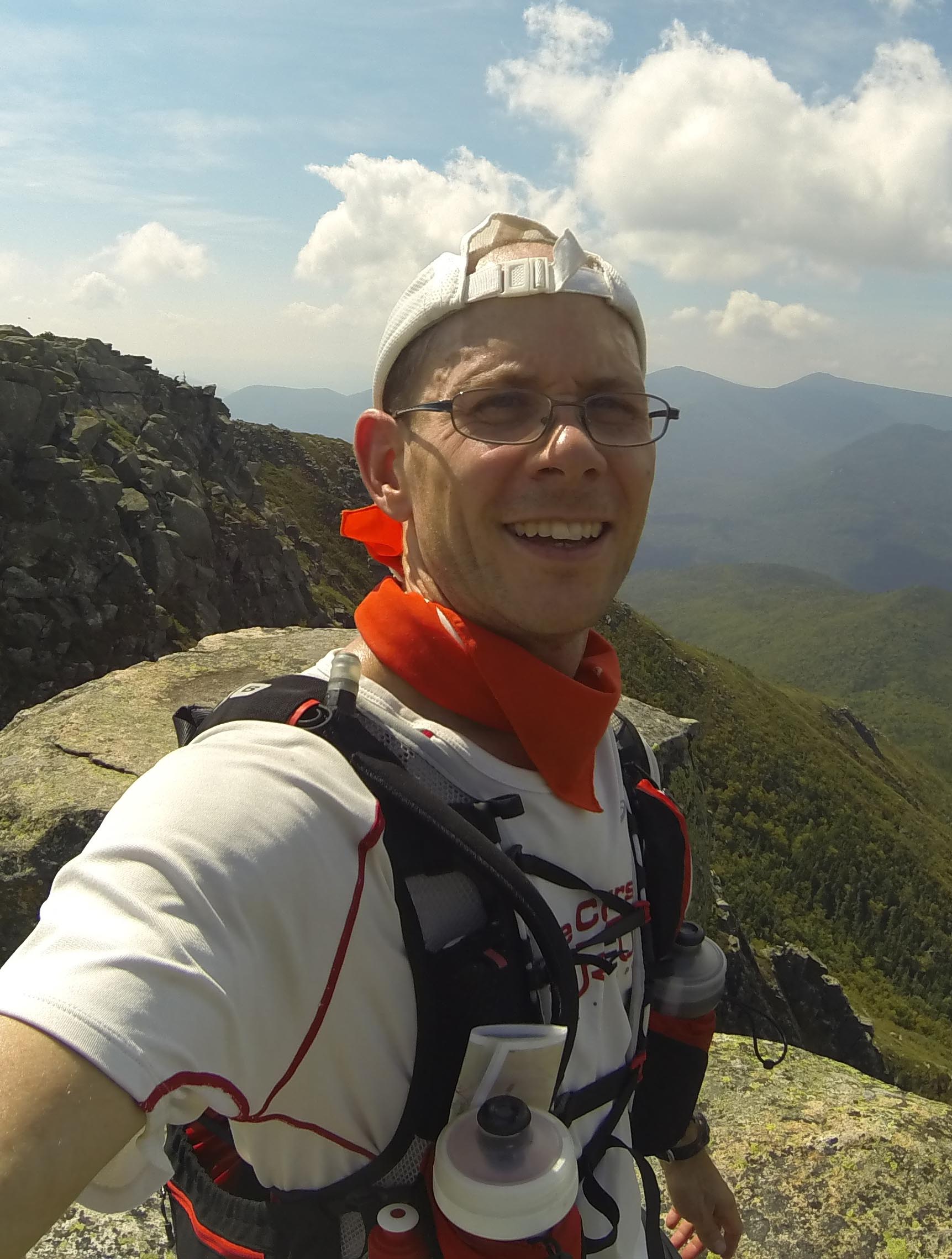 Height: 170 cm
Weight: 135 lbs
Birthplace: St-Bruno-de-Montarville, Quebec
Date of Birth:
March 5
th
, 1974
Year started running:
since 2000
Year started running ultras:
since 2011
Shoes I run in:
ASICS (Fuji Racer) or ADIDAS (Adizero XT) for trail running: Asics (DS Trainer) or Adidas (Adeziro Adios Boost) for road running
Favorite running surface:
Trails
Pb's:
100k trail 8h18 (2013); 50 miles trail 6h10 (2013);100M trail 16:46 (2014); road
marathon 2h36 (2009); road marathon pushing a stroller 2h45 (2010)

Some ultras I have completed:
World Trail Championships 2013, Vermont 100, Virgil Crest 100, Stone Cat

50, Vermont 50, North Face Endurance Challenge at Bear Mountain 50 mile race, NJ Ultra Festival 100k, Estrie 50, Pandora 24 and La Chute du Diable
Best Performances:

still improving

Ultra achievement I am most proud of:
National Team selection for the 2013 IAU Trail World Championship and 2014 World 100K Championships
Ultras I haven't done but really want to: Western States 100, Comrades and UTMB and Tor of Giants
Typical training week: 120 to 160k of trail, road or mountain running
Injury history: Anterior periostitis in 2006; Tibialis anterior tendinitis in 2012
Favourite ultra foods:
Bananas, water melon, potatoes and ProCircuit Gels
Favourite ultra beverages:
ProCircuit Sports drink, coke and chocolate milk
Things I like most about ultras: Scenery, camaraderie, challenge
Things I hate most about ultras: Hummm!!!…Nothing. I like every part of it.
What got me started doing ultras: I wanted to include super long run in my marathon training. Better do it in an organized race. I ended up registering for my first trail-ultra in Nov 2011…and I fell for ultra-distance running and trail running.
Ultrarunning heroes: Dawa Dacchi Sherpa, Dean Karnazes, Scott Jurek, Kilian Jornet, Anton Kupricka
Favourite ultra quote:
Run if you can. Walk if you have to. Crawl if you must. Just never give up! (from D. Karnazes) Le corps guéri. La tête a grandi. Prêts pour d'autres aventures. (From me)